CCoA Elder Justice Initiative
In 2013 CCoA partnered with the California Elder Justice Coalition (CEJC) on an Elder Justice Initiative focused on raising awareness of elder abuse and exploitation in the Legislature and with other advocates for the aging.
The initiative began with educational "Brown Bag" sessions at the Capitol focused on educating legislative staff about elder abuse issues that could be better addressed with policy changes. Topics covered include the state's elder justice statutory framework, unmet needs, promising practices, the state's reporting system, abuse in long-term care facilities, financial abuse, legal system responses, and elder justice in the age of managed care. The Brown Bag briefing series has continued since that time.
California recognizes Elder & Dependent Adult Abuse Awareness Month during June
CCoA and CEJC partnered in 2015 to pass ACR 71 (Dodd) declaring the month of June to be Elder and Dependent Adult Awareness Month in California. The month was chosen to align with World Elder Abuse Awareness Day, established by the United Nations and recognized around the globe every year on June 15th. In 2016 the two organizations joined with the California Association of Area Agencies on Aging and the California Long-Term Care Ombudsman Association to develop educational materials to promote awareness of and resources to combat abuse, neglect and exploitation of vulnerable adults.
California Elder Justice Policy Summit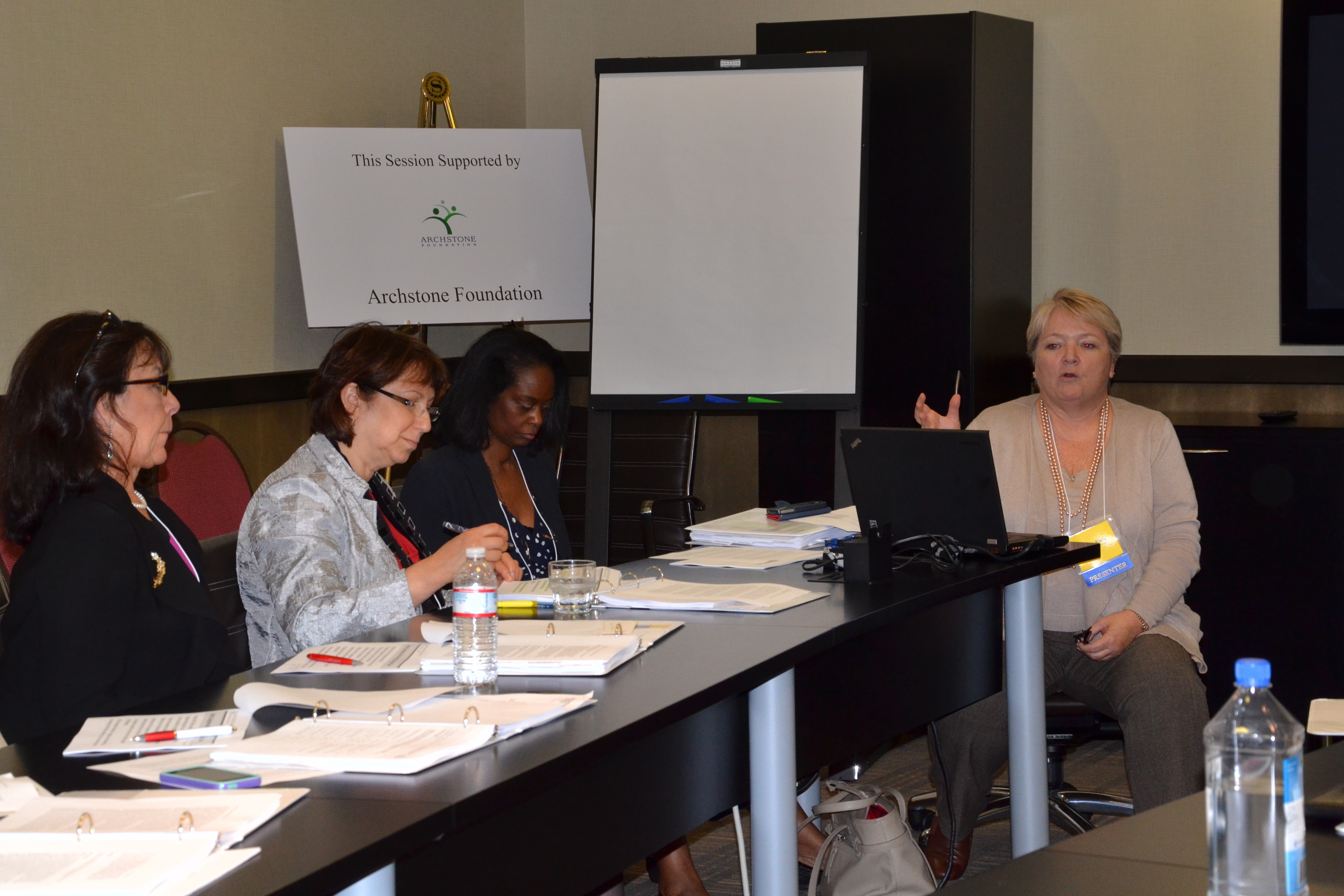 CCoA partnered with CEJC, the California Association of Area Agencies on Aging, the County Welfare Directors Association of California and the California Long-Term Care Ombudsman Association to host a statewide California Elder Justice Policy Summit in September 2013. The Summit brought together program and policy experts to recommend solutions that would affect elder justice policy in California that were: 1) informed by state of the art research and evidence-based practice, 2) responsive to the needs of clients, consumers, and practitioners and can be uniformly implemented and enforced; and 3) aligned with state and federal goals, quality assurance mechanisms, and resources.